Life insurance can provide you and your family with financial security for the future. Your individual life insurance needs depend on age, health, financial responsibilities, and your personal goals. Auto Insurance USA offers universal life insurance policies designed to meet the individual needs of all of our clients.

Level Term Life Insurance can provide financial protection for temporary obligations or can provide an option for protection in a time when permanent life insurance is unaffordable. You could also choose to supplement a new or existing permanent life insurance plan with Level Term Life Insurance. Conversion to a permanent plan at a later date may be allowed.
The minimum issue amount of Level Term Life is $100,000.
Three policies are available offering a guaranteed level premium for either 10, 20 or 30 years depending on the policy term you choose.
Issue Ages:
10 Year Term - 18-64
20 Year Term - 18-60
30 Year Term - 18-50

2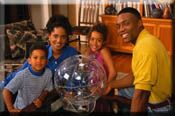 Non Medical Programs
Click for: QUOTE